Escena


Client: Ajuntament de Vilanova i la Geltrú
Service: Naming, Graphic design & Comunication
Art Direction: Gerard Marin
Creative Direction: Pati Serrano, Anna Lleó & Sandra Ibars

Escena: Redesigning Cultural Experiences in Vilanova i la Geltrú - Iconic Spaces Unveiled in a Vibrant Communication Revamp




Escena is the Vilanova i la Geltrú cultural program. I was commissioned to think and redesign the communication of the activities and concerts during two seasons (2016-2017)

All the Escena activities happen between three different spaces, l'Auditori Eduard Toldrà, the Teatre Principal and La Sala. The idea was to create an icon for each space and with them build different scenarios and thus reinforce the idea of a broad, stable and quality programming in Vilanova i la Geltrú.




The icons of the equipments can be combined and stacked in so many ways creating different patterns that will serve as the basis for developing all the communications.
One of the first scenarios we did with the icons
Escena
program icon set

The three spaces icons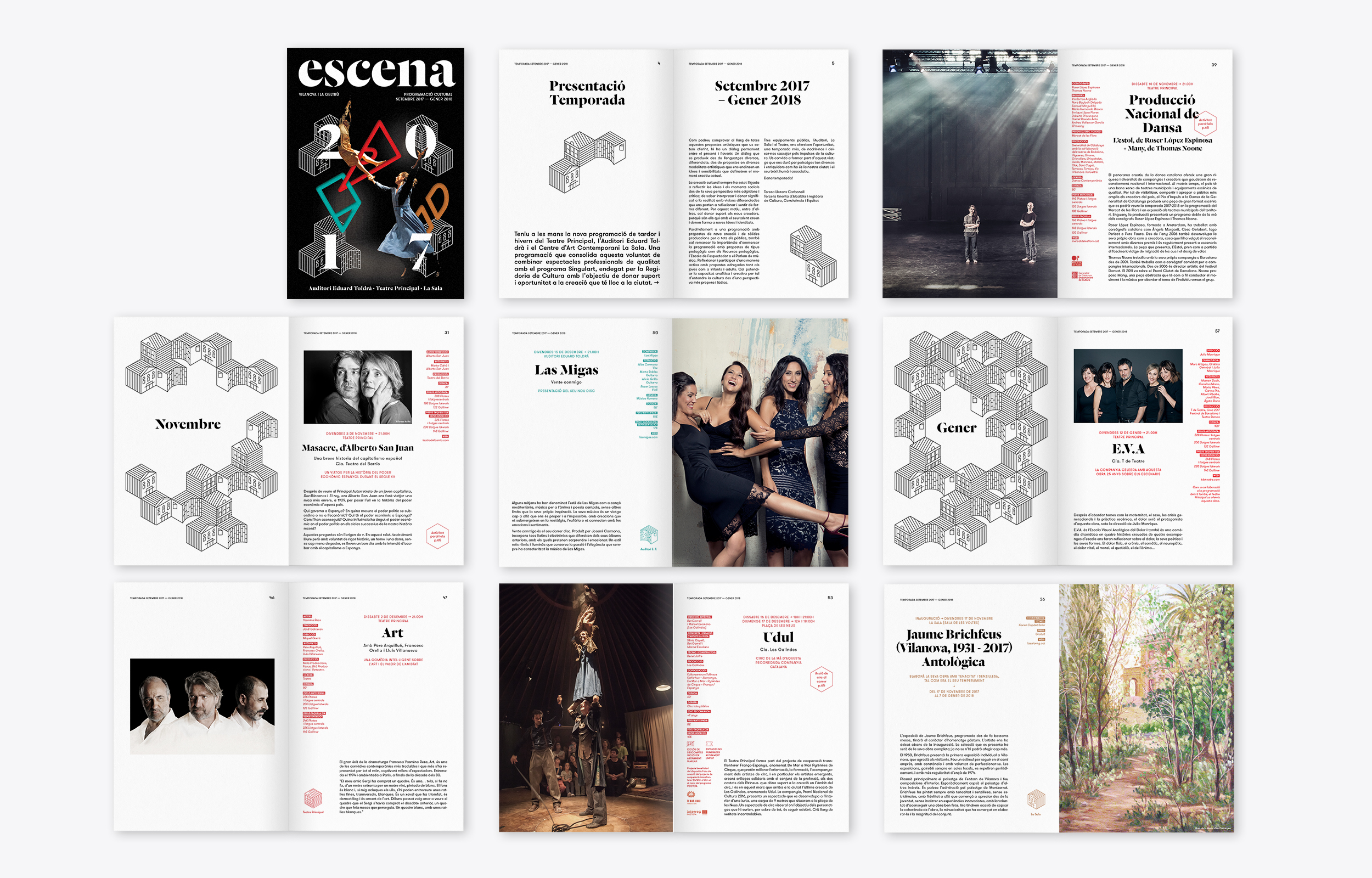 Some of the interiors
The
first cover
Auditori Eduard Toldrà facade
La Sala facade