Moujuïc


Client: Ajuntament de Barcelona
Service: Graphic design, Illustration
Art Direction: Corvina i Turbot
Creative Direction: Corvina i Turbot



An event dedicated to dance and the arts of movement, the Moujuïc festival was born in 2021. This is a production of the Montjuïc castle designed to promote its cultural offering.

The Montjuïc castle hosts the Moujuïc festival, which features national and international dance artists in a series of shows and scenic capsules. Through dance and the art of movement, the different proposals explore artistic, philosophical, and social themes.

Besides bringing life to this cultural facility, the event also wants to make cultural programs more accessible.

In this case, the idea was to capture the dance movements in a clear, clean manner only using lines.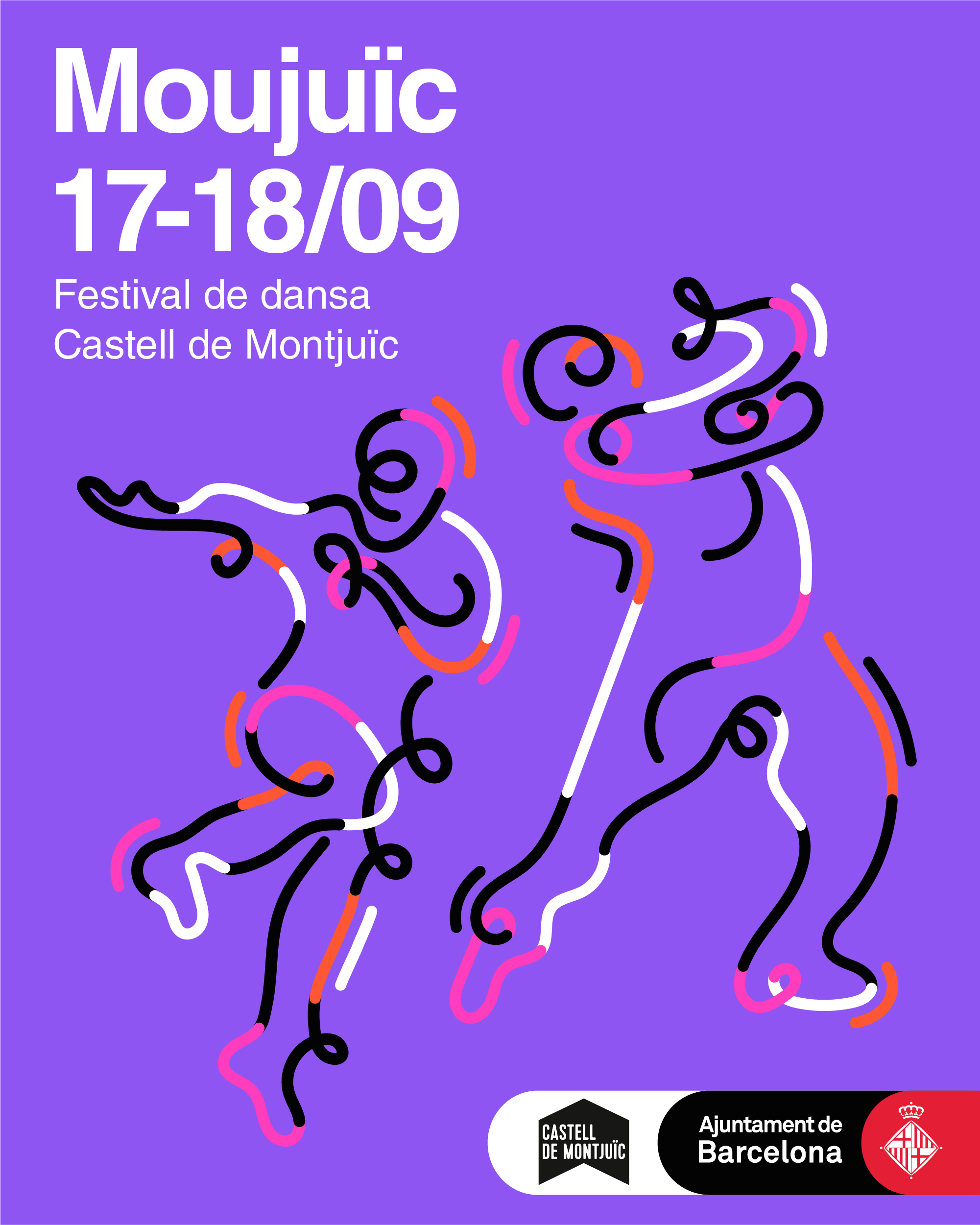 Retrat


Client: Ajuntament de Vilanova i la Geltrú
Service: Graphic design, Illustration, Editorial
Art Direction: Corvina i Turbot
Creative Direction: Corvina i Turbot



In 1999, the Vilanova i la Geltrú Town Council began publishing short biographies to recognize the exceptional personal and professional achievements of individuals from the city. This initiative not only showcases our collective memory but also exalts the values and character of our city.

We were tasked with designing a re-edition with a main focus on highlighting the character's role on the cover. To achieve this objective, we opted for using only faces and contrasting bold colors for the covers. Contrary to this, the interiors would only be black and white.

Given that most of these individuals are no longer with us, we decided to emulate playing techniques from the past, such as halftone, offset recycled papers, and sewn spines. Our aim was to evoke a sense of nostalgia and convey the historical significance of these biographies.



Blanc! Festival N.14


Client: Blanc! Festival
Service: Graphic Design
Art Direction: Corvina i Turbot
Creative Direction: Corvina i Turbot
Motion: Isa Besset
Video: Rubén Vaquero
Photography: Marina Roca
Space: Mistercarton


Blanc! is design, creativity and innovation. Two days with conferences, masterclasses and activities around design and creativity. With the focus on emerging talent and recognition of the great masters and pioneers of design.

Blanc! is a festival that combines artists and designers with more projection at national and international level. With more than 13 years of experience, it has had great names such as Paula Scher, Bruce Mau, Neville Brody, Alex Trochut or Ian Anderson.

The idea for the 14th edition was to play arround the concept of hapiness. After two years of lockdown, aiming to regain the happiness and freedom of our childhood was our goal. Drawing without prejudice, having a good time and forget the rules you've learned as a designer.



Jiyu. Freedom & Creative Unlocking


Client: Pink Morro
Service: Branding, Packaging
Art Direction: Corvina i Turbot
Creative Direction: Pink Morro & Corvina i Turbot
Photography: Marc Bordons



Jiyu. Freedom & Creative Unlocking, is a kit of cards designed to re-connect with your intuition. A tool that will allow you to explore mindlessly and to try new techniques and registers, and you will be surprised with what you're capable of creating.

The mind behind Jiyu is Raúl Ramos, better known as

Pink Morro

. He is an artist, art director and

creative mentor

. His career has spanned more than 15 years working freelance and in creating his own studio. In other words, he is a true all-rounder.

The idea here was to design something highly grahic that evoques the personality of the creator and at the same time reflects the essence of the tool.
Francesc Burrull


Client: Ajuntament de VNG
Service: Poster design
Art Direction: Corvina i Turbot
Creative Direction: Corvina i Turbot


The Department of Culture of the Vilanova i la Geltrú City Council commissioned us with a poster for the dissemination of the tribute to the figure of our admired and beloved Francesc Burrull.

The pianist, composer and arranger worked with Tete Montoliu, Chet Baker, Luís Llach, Joan Manuel Serrat and Maria del Mar Bonet among others.

The result is a poster made with the keys of his instrument, the piano. A graphic piece that can almost be touched.