DAQ


Client: DAQ
Service: Branding, Web design
Art Direction: DAQ & Corvina i Turbot
Creative Direction: DAQ & Corvina i Turbot
Web Development: Cactus
Sticker Animations: Joan Thelorious


Beyond Boundaries: Crafting DAQ's Dynamic Branding and Digital Showcase from Barcelona to the World.




DAQ goes beyond the conventional; they are visual storytellers who breathe life into their narratives. Their specialization lies in crafting imagery that not only captivates but also provokes thought. Their love for geometry, volumetric shapes, and the play of contrasting colors forms the cornerstone of their unique style. With DAQ, creativity knows no boundaries as they dive into illusions and the surreal, experimenting with volumes and impossible shapes.

Situated in the vibrant city of Barcelona, DAQ is the brainchild of David Acevedo and Anna Miracle. Their creative journey is rooted in a profound sense of social responsibility, and their work is a testament to the power of collaboration and reflection.

Our role in this creative partnership was to develope the branding and a digital platform that echoes the dynamism and imagination of DAQ's ever-evolving brand.

We crafted a website that serves as a dynamic canvas for their portfolio, a space where their artistry can take center stage. Every element, from the branding to the web design, was meticulously engineered to encapsulate the ever-changing spirit of DAQ.




"Choosing Corvina i Turbot® was a game-changer. Their insightful questions in the first meeting showed they truly understood our project's core. Working with them was a transformative experience that exceeded our expectations."


Anna Miracle
Co-Founder & CEO DAQ





Vida Festival website


Client: Vida Festival
Service: Web design
Art Direction: Corvina i Turbot
Creative Direction: Corvina i Turbot
Web Development: Metódica


Vida International Music Festival Website: An Immersive and Visually Engaging Journey.




Official website for Vida international music festival. As the designers of this platform, our aim was to create a captivating online experience that reflects the essence of the festival itself.

The site has been meticulously crafted to provide visitors with an immersive and visually engaging journey. Its responsive design ensures a seamless experience across various devices, allowing users to delve into the festival's content with ease.

One of the key design elements we implemented is the dynamic scrolling feature, tailored to the specific content on each page. This deliberate choice enables visitors to navigate through the website effortlessly, revealing different scrolls that enhance the storytelling experience and guide them through the festival's offerings.

Beyond aesthetics, our website serves as a professional hub for both festival-goers and industry professionals. It provides comprehensive information about artists, event schedules, and practical details to ensure a seamless and enjoyable experience for all attendees.





Blanc! Festival N.14


Client: Blanc! Festival
Service: Graphic Design
Art Direction: Corvina i Turbot
Creative Direction: Corvina i Turbot
Motion: Isa Besset
Video: Rubén Vaquero
Photography: Marina Roca
Space: Mistercarton


Unleash your artistic spirit, embrace pure enjoyment, and liberate yourself from the constraints of conventional design principles.

Blanc! is design, creativity and innovation. Two days with conferences, masterclasses and activities around design and creativity. With the focus on emerging talent and recognition of the great masters and pioneers of design.

Blanc! is a festival that combines artists and designers with more projection at national and international level. With more than 13 years of experience, it has had great names such as Paula Scher, Bruce Mau, Neville Brody, Alex Trochut or Ian Anderson.

The idea for the 14th edition was to play arround the concept of hapiness. After two years of lockdown, aiming to regain the happiness and freedom of our childhood was our goal. Unleash your artistic spirit, embrace pure enjoyment, and liberate yourself from the constraints of conventional design principles.





Moujuïc


Client: Ajuntament de Barcelona
Service: Graphic design, Illustration
Art Direction: Corvina i Turbot
Creative Direction: Corvina i Turbot


Moujuïc: Celebrating Dance and the Arts of Movement at Montjuïc Castle




An event dedicated to dance and the arts of movement, the Moujuïc festival was born in 2021. This is a production of the Montjuïc castle designed to promote its cultural offering.

The Montjuïc castle hosts the Moujuïc festival, which features national and international dance artists in a series of shows and scenic capsules. Through dance and the art of movement, the different proposals explore artistic, philosophical, and social themes.

Besides bringing life to this cultural facility, the event also wants to make cultural programs more accessible.

In this case, the idea was to capture the dance movements in a clear, clean manner only using lines.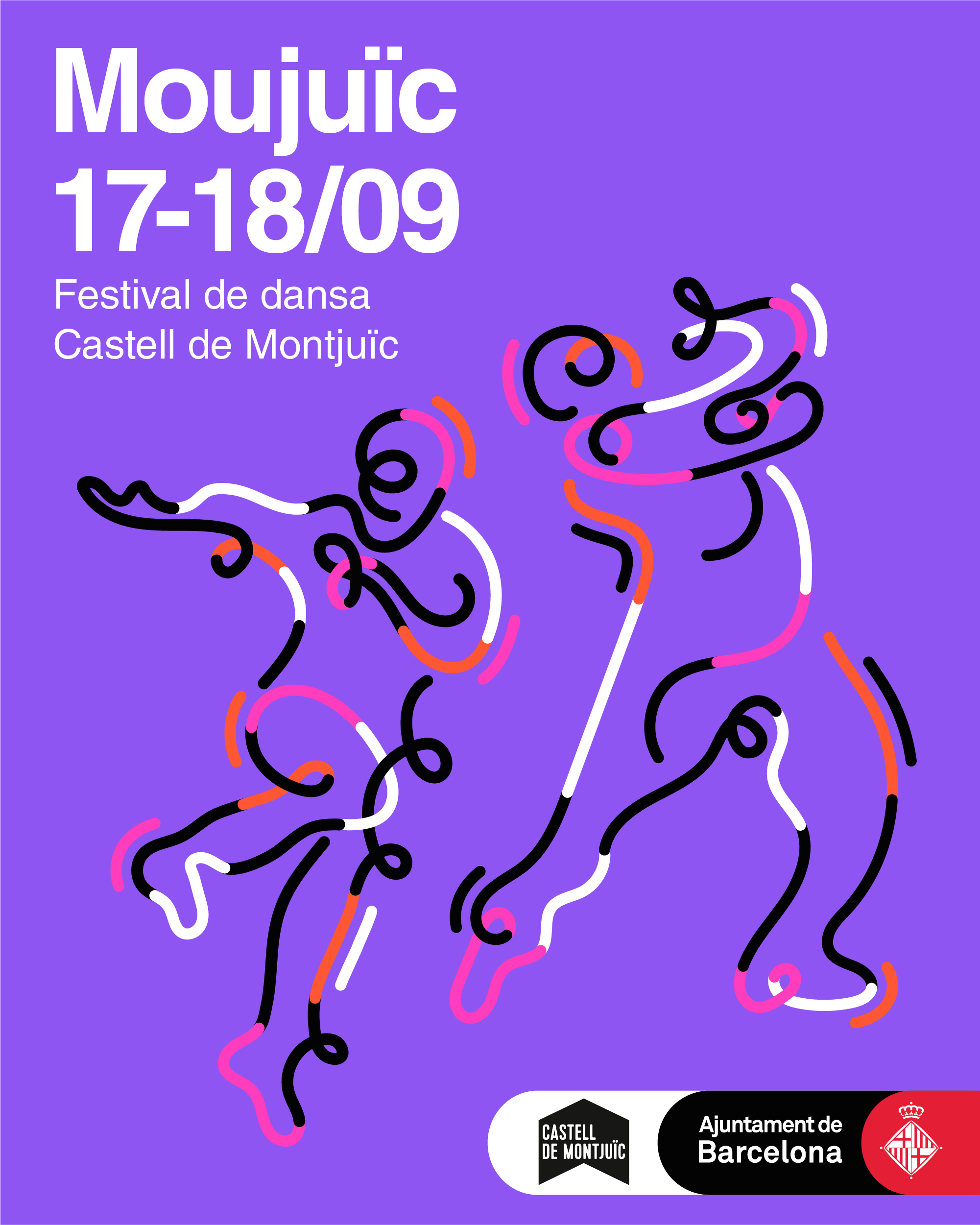 Retrat


Client: Ajuntament de Vilanova i la Geltrú
Service: Graphic design, Illustration, Editorial
Art Direction: Corvina i Turbot
Creative Direction: Corvina i Turbot


Preserving the Legacy of Vilanova i la Geltrú: Celebrating Remarkable Lives through a Nostalgic Re-Edition of Biographies




In 1999, the Vilanova i la Geltrú Town Council began publishing short biographies to recognize the exceptional personal and professional achievements of individuals from the city. This initiative not only showcases our collective memory but also exalts the values and character of our city.

We were tasked with designing a re-edition with a main focus on highlighting the character's role on the cover. To achieve this objective, we opted for using only faces and contrasting bold colors for the covers. Contrary to this, the interiors would only be black and white.

Given that most of these individuals are no longer with us, we decided to emulate playing techniques from the past, such as halftone, offset recycled papers, and sewn spines. Our aim was to evoke a sense of nostalgia and convey the historical significance of these biographies.